Done for You eBook Writing Service.
Hire a content agency that knows how to create remarkably effective eBooks.
Why Choose Jawfish Digital for Your eBook?

Experienced U.S. and U.K. Based Writers
We only work with experienced writers from the U.S. and U.K. whose native language is English. We never work with inexperienced writers in countries like India, the Philippines, etc.
We vet writers before bringing them onto our team and we assign writers in your specific industry to work on your eBook. That way, you receive content with in-depth knowledge vs. high-level fluff.

Some agencies, and particularly freelance writers, will only be able to write content for you. From there, you'll still need to hire a graphic designer to create the eBook cover and organize the content. You may even need a web designer to add the appropriate download forms and CTAs on your website.
When you go with Jawfish Digital, we handle the entire process. We write the content, handle any revisions you may need, design the eBook, and we can even add it to your website. All you have to is order your eBook, then you can sit back and wait for the end product.

We don't stop until you're satisfied. Before moving to design, we share a Google Doc with you that has all of the complete written content. In there, you can comment and suggest any edits that you would like to see completed. Then, we'll make any revisions you need.
We repeat this process as many times as necessary until you are completely satisfied with the writing. The same goes for the design of the eBook.

Content is our bread and butter. That's what we do. Content creation is not just one of a whole list of services we offer. We do this all day long from web content, to landing pages, to SEO-focused blog content, we know how to create effective content.
That's why we've worked with a number of different online SaaS and e-commerce companies including brands like Instapage, Nutshell, LeadBoxer, Wonderflow, Moosend, Simplified Building, and more.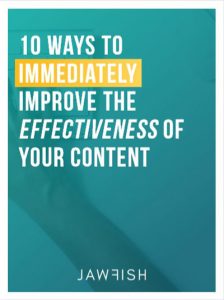 JAWFISH DIGITAL
10 Ways to Immediately Improve the Effectiveness of Your Content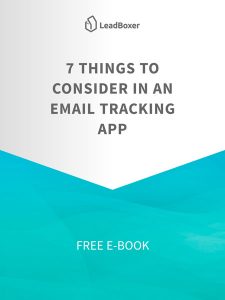 LEADBOXER
7 Things to Consider in an Email Tracking App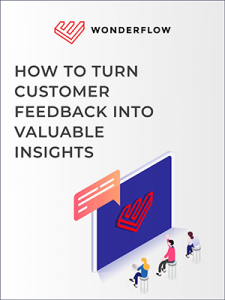 WONDERFLOW
How to Turn Customer Feedback into Valuable Insights
Trusted by Top SaaS & Ecommerce Brands
We can get started as soon as you like to. As far as turn around time, it depends on the length and complexity of your eBook. However, writing typically takes about one week to a first draft for an eBook around 3,000 words.
From there, we run the content by you and handle any revisions you need. Once you're happy with the content, we'll work on the design of the eBook and again, work through any revisions you need.
In general, you can expect a quality eBook to take a few weeks to produce, from start-to-finish. We can expedite the process if needed, at an additional cost.
Yes! Unlike most agencies that employ one or more full-time writers who have general knowledge of each industry and typically have to write for many different companies, we work with a network of freelance and contract writers with experience all different industries. This allows us to provide content from a writer with experience in your industry.
If you're a marketing SaaS company, we'll assign your content pieces to writers with experience in this industry. The same goes for ecommerce, healthcare, data regulation, cybercrime, etc. Whatever your industry is, we have a writer with industry experience who can produce in-depth content for your company.
Get Started on Your eBook Today!
Ready to get started? Perfect! Use the button below to head to our contact page and tell us about your project.