A Guide to Getting Ahead With Your Social Media Strategy
A Guide to Getting Ahead With Your Social Media Strategy
Arguably the most potent global communication tool of our day, the influence of social media marketing impacts all areas of life. Everyone uses social media in one way or another, but learning to leverage it properly can be challenging.
What is Social Media Marketing?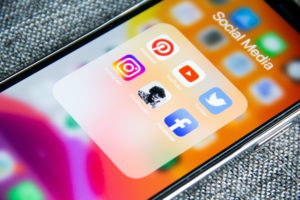 Social media marketing refers to how your brand or organization keeps its followers or prospects engaged through different practices. Establishing your brand presence and leveraging it is a high-return investment of time and resources.
Your return on investment (ROI) depends on your reach and a variety of factors including traffic, quality leads, and your conversion rate. 73% of marketers swear by social media as an effective strategy for business growth.
To become a social media influencer, one must establish themselves as a credible authority figure in their niche. The basics of social media marketing are rooted in the ability to connect with a group of followers in a mutually beneficial way.
Although email and content marketing each serve a distinct purpose, a comprehensive social media marketing strategy can help you win over the hearts and minds of your target audience. 53% of the world's population uses social media to stay connected for various purposes. 54% of people use social media to discover and find products.
Before we dive into how you can tune your social media strategy to leverage these platforms, let's look into some prerequisites.
The Skills and Tools Needed for a Comprehensive Social Media Strategy
Social media isn't a standalone skill or tool. Implementing a successful social media strategy requires building a solid foundation in multiple areas. Here is a list of five basic skills necessary to establish and drive your social media presence forward:
1. COPYWRITING:
Creating value and connecting with your target audience is key to a good marketing strategy. Quality writing is a core component of a successful social media marketing strategy. It's that sweet combination of engaging copy and graphics that yields positive, quantifiable results for your marketing efforts.
2. GENERAL AWARENESS OF GLOBAL AND LOCAL SOCIAL MEDIA USAGE:
Jumping into the competitive arena of social media marketing without user awareness will most often lead to frustration and lack of results. You should understand why people use the different platforms they do and how to connect to them in a conversational manner.
3. TECHNICAL SKILLS FOR MANAGING MULTIPLE SOCIAL MEDIA PLATFORMS:
Being a social media power user is a fantastic skill. Having a keen understanding of the different tools and platforms available will help you choose the right ones for your business. Possessing a general know-how or expertise in programs like Canva for graphic design, a basic sense of aesthetics for Instagram, and the ability to drive engagement on Facebook are all valuable assets.
4. MARKETING AND DATA ANALYSIS:
Let's get real: there isn't a single method for getting ahead in social media. Your online marketing strategy may not start ideally, and there is nothing wrong with starting slow. Experimenting with different approaches to improve how your brand engages with your audience can raise awareness and change perceptions of your brand.
Data analytics is a wonderful tool for measuring marketing performance. Using this information thoughtfully allows you to fine tune your marketing strategy.
5. PSYCHOLOGICAL UNDERSTANDING:
No, a degree in psychology isn't a prerequisite for you to garner attention for your products or services on social media. However, a general understanding of why a particular marketing approach attracts a certain demographic is essential.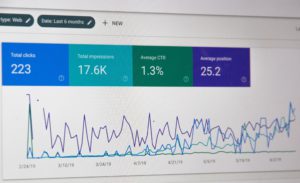 Understanding thought patterns, customer intent, and the types of content your target market responds to is vital. Analyzing initial reactions and the ability to pivot and take your social media marketing strategy in a different direction is essential to gaining a wider audience.
Benefits of Social Media Marketing:
Social media marketing is not an all-in-one marketing solution, but it can function in a way that lets you amplify your reach. The right social media marketing strategy can help your business come out of the internet's deep cracks, establishing your brand and increasing your sales.
In 2019, over 73% of marketers saw positive or very positive results from their social media campaigns, and this trend continues to grow. Because of the pandemic outbreak, the entire world has become increasingly digitally-based. This same trend applies to social media, as 2020 saw a 15% increase in engagement with online ads.
Specific Benefits of Social Media Marketing
1. INCREASING BRAND AWARENESS:
Whether your brand has an existing online presence or is a new entry into the marketplace, brand awareness is critical in establishing your online presence. Maintaining a consistent social marketing presence keeps your business top of mind for potential and existing customers.
2. BETTER SEARCH ENGINE RANKINGS:
SEO (search engine optimazation) is essential for any social media marketing strategy. Using proper keywords for your website and social media platforms helps you get better ranking and visibility on Google and other search engines.
3. HIGH CONVERSION RATES:
One of the main benefits of social media marketing is the ability to facilitate quicker conversions. Any self-starter or new business first aims to start converting by using the power of social media to gain new leads and customers. SEO helps you drive a massive 1000% more traffic than organic search efforts alone.
4. BRAND CREDIBILITY:
Your brand needs two things to be credible in the eyes of any layman landing on your social media page or website:
A solid, consistent social media presence
User-friendly communications channels so interested buyers can contact you with ease
5 Useful Tips for a Successful Social Media Marketing Strategy:
Your social media marketing strategy needs to have a specific goal in mind before investing time and resources. Are you looking for brand awareness, more conversions, or something else? A social media campaign conducted without planning and a comprehensive strategy is akin to throwing an arrow in the dark.
That is why your social media strategy must include concrete benchmarks to enable you to accurately gage the success of your efforts and evaluate what changes, if any, need to be made to ensure you reach your goals.
1. KNOW YOUR DEMOGRAPHICS:
When you're going ahead with a specific goal in mind, you should always ask yourself if it's meant for a wider audience or a specific group. If you're targeting a younger audience or a particular location, you should research marketing behavioral patterns.
For example, attempts to target Millennials in your city won't work if you're using outdated references they can't relate to. Understanding the demographic and comprehending how to grow your market share is not as easy as it may appear. However, the payoff you are likely to receive is well worth the effort.
2. KNOW WHERE AND WHY TO POST:
By delving deep and learning the factors behind various behaviors across different platforms, you can hack social media growth. Understanding audience and platform-specific behavior is a must as using a one size fits all strategy will not yield successful results.
For example, posting an ad that relies heavily on images will not be as effective on business-oriented LinkedIn as it will be on Instagram or Pinterest. Likewise, posts that are text-centered will be less effective
on Instagram than Facebook.
Failure to understand your audience can cause a negative impact, even leading to unfollowing rather than growth. Studies show 51% of people get irritated seeing low quality posts that are not a good fit for their platform of choice.
3. CONTENT CALENDAR AND CONSISTENCY:
One of the primary elements of good social media strategy planning is to make a content calendar. This is fundamental because consistently adding new content affects your search engine rankings. It is also important because to become a social media influencer, you must provide your audience with new material regularly to maintain their interest and grow your audience.
An erratic, once-in-a-moon schedule wouldn't be as effective as a well-planned strategy. You should understand why people engage more at certain times and plan your content calendar accordingly.
4. LEARN FROM YOUR MISTAKES AND FOCUS ON YOUR GOALS:
Analytics and big data drive almost everything in today's world, and social media is no different. You should focus on your outcomes in terms of the numbers and use this valuable information to determine what works and what doesn't in your quest to meet your goals.
Similar to A/B testing, social media encompasses different factors that take time to figure out. Over 61% of marketers have difficulty understanding how their marketing efforts are linked to specific strategies.
5. USE THE RIGHT TOOLS AND HELP:
Like any other marketing effort, knowing and using the right tools is essential for your social media marketing plan. Getting help from a reputable, experienced digital media marketing agency can help you automate and accelerate the proper implementation of your social media marketing strategy, making it easier for you to meet and even exceed your goals more quickly.
In contrast, not having the right tools to assist you in crafting a winning social media strategy complete with eye-catching graphics and engaging copy can sabotage your efforts.
How Jawfish Digital Can Help Your Business Thrive:
Jawfish Digital can help you shape your social media strategy with a wide range of services including:
Google Ads management
Planning and creating your SEO optimized content
Website development and design
Ebook design and formatting
If you're looking for the right social media marketing strategy to grow your business and lead the ranks, contact Jawfish Digital today!
Sometimes experimenting and self-starting can take tremendous time and other resources your business doesn't have to spare, with little to show for it. Jawfish Digital can help you with proven results.